Get Grant Ready Seminar
and Transform Your Dreams into Funded Realities!
What You'll Discover During The Seminar
01. WORK WITH EXPERT GUIDANCE

You'll work closely with Stormi Banks to ensure that your goals align with the right grants. Her guidance significantly increases your chances of successfully securing grant funding for your business.

02. EFFECTIVE GRANT DISCOVERY

Learn proven strategies and tools for consistently finding grants that match your business needs. This knowledge will empower you to uncover funding opportunities that you may have previously missed, making grant-seeking a regular and productive part of your business strategy.

03. CONFIDENCE AND WINNING PROPOSALS

The seminar not only equips you with the knowledge to find grants but also with the skills to select the right grants and craft compelling proposals. This newfound confidence and expertise will make your grant applications stand out, increasing your chances of approval and funding success.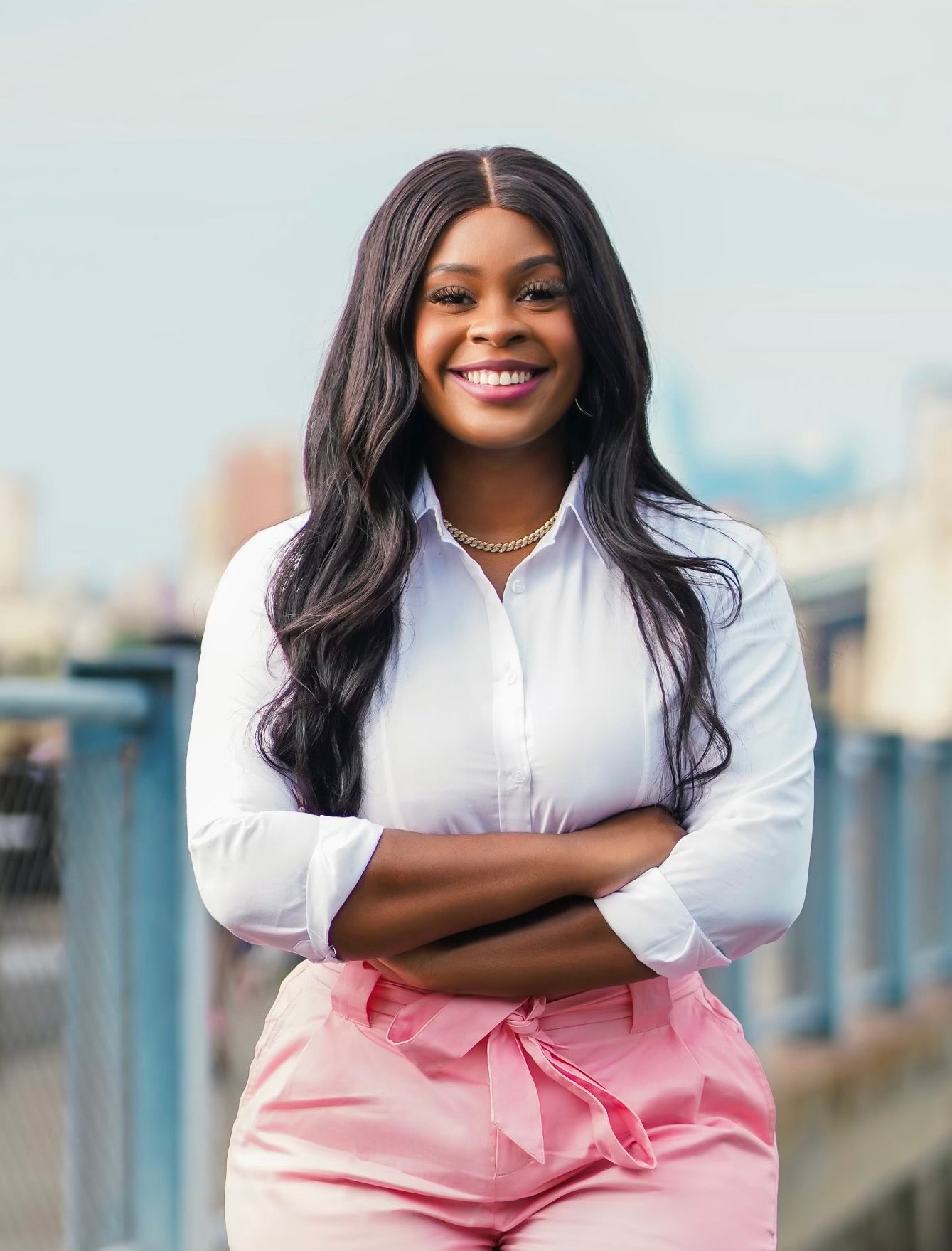 STORMI BANKS
Stormi Banks is more than just a name - she's a powerhouse serial entrepreneur and the proud owner of Pink Print Farm. Over the years, Stormi has displayed her incredible drive and resourcefulness, making a name for herself in various ventures. Starting her journey as a hairstylist in 2018, she quickly realized that her potential extended far beyond the salon chair.
With the determination to achieve greatness, Stormi embarked on her entrepreneurial journey, establishing multiple six-figure businesses. Her strategic mindset and relentless work ethic propelled her businesses to new heights. Not content with just these accomplishments, Stormi has recently taken her business acumen to a whole new level by scaling her ventures into a seven-figure business empire.
One of Stormi's true passions lies in real estate investment. Through her astute knowledge of the market, she has successfully navigated the complexities of the industry, steadily building her real estate portfolio. By capitalizing on opportunities, Stormi has made shrewd investments that have contributed to her continued success.
However, Stormi's ambitions extend beyond personal gain. She firmly believes in paying it forward and assisting others in achieving their dreams of starting and growing their own businesses. With her expertise, Stormi has helped numerous small businesses and start-up companies secure over $17 million in grants. Her guidance and support have been instrumental in empowering entrepreneurs and strengthening the foundation of their ventures.
Expanding on her mission to uplift aspiring entrepreneurs, Stormi has recently launched an exciting new series titled "Get Grant Ready." Through this initiative, she aims to educate and equip individuals with the necessary knowledge and skills to secure grants for their businesses. Stormi's expertise, coupled with her knack for simplifying complex processes, makes her an exceptional guide for entrepreneurs at any stage of their journey.
Stormi Banks exemplifies the spirit of determination, resilience, and empowerment. As a serial entrepreneur, philanthropist, and real estate investor, she continues to break barriers and inspire others to chase their dreams. With her unwavering commitment to excellence and her genuine desire to uplift others, Stormi is sure to leave an indelible mark on the entrepreneurial world while making a significant impact on the lives of those around her.
SAVE YOUR SEAT NOW!
Here's What You'll Discover:
DON'T MISS THIS OPPORTUNITY TO TAKE YOUR GRANT-SEEKING GAME TO THE NEXT LEVEL.
Secure your spot on the Get Grant Ready Seminar waitlist and be the first to know when enrollment opens. Space is limited, so act fast!