Regular price
Sale price
$7.00
Unit price
per
Sale
Sold out
Grants are great for business owners who have a great business idea and need funding to grow. Any business owner in any industry can win a grant and this is funding that you do not have to pay back. 

With Grants there is no credit check, You don't have to be making any money in your business and you could have just started the business yesterday and qualify for grants. 
The only part that business owners get wrong is not knowing how to find grants for their business, and how to apply to the questions to actually win. Pink Print has a 92% grant winning rate and we are sharing our templates with you. 
 These templates are going to give you writing prompts to understand what should be filled out in each paragraph of your grant proposal. Grants are so specific, but these templates will give you the writing guidelines to write a winning grant. 
We also added in one of our winning grants for you to read and understand how a grant proposal should flow and sound to actually win a grant. 
WHAT YOU WILL GET:
-Cover letter template
-Executive summary letter template 
-Statement of need letter template
-Profit and loss template 
-Letter of Intent template
These are the core elements of any good grant proposal. You will have to understand some key features about your business to write a grant proposal. You will need to know, your mission statement, your target audience, how much money you are in need of, and what you are going to use the funding for. 
 These templates are great if you understand these key elements about your business and are looking for a roadmap to write your proposal. If you are still struggling with the key elements of your business check out our grant writing services. 
Share
View full details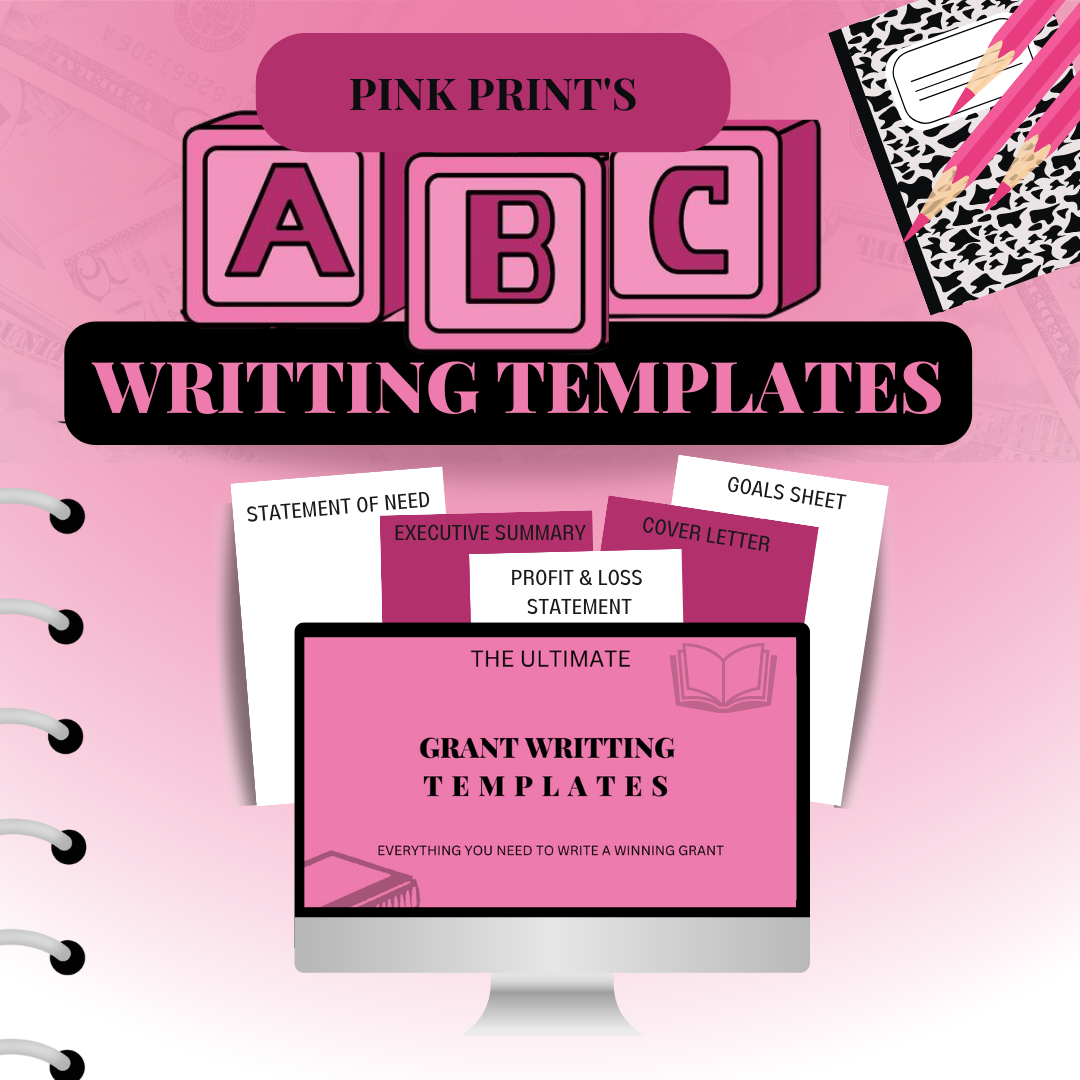 Grant writing templates and examples
I love love love 💕 everything is so perfect
you are the best And Thank you so much 😊
Great class!
Thank you for the gems! I appreciate the break down and I'm ready to work!